By Aliyah Saleem
Like millions of people around the world, I use online dating.
As a Pakistani woman with a Muslim name and a banging nose ring, I attract attention from some Muslim men.  Dating is hard in the best of circumstances but if you are an ex-Muslim, it's downright depressing. A lot of us try and stay in the closet because of the taboo for as long as possible. It's okay when you are single but the prospect of a serious relationships and having children puts ex-Muslims in a pretty bleak place.
You have two choices: tell your parents that you are a non-Muslim and don't have to marry a Muslim (or marry at all) or lie to your future Muslim partner and enter into a relationship built on deceit where your non-religious views will have to be kept private. Neither is tempting as the former could result in being disowned, and the latter in a serious drinking problem.
I have dated Muslims and nothing extraordinary has happened as a result. I did have a particularly traumatic date once when I went out with a 'liberal Muslim'. I made it very clear that I am an atheist and he said he was fine with that. Three days later we were at a café near my house on a Saturday afternoon. Thirty minutes into the date he raised the topic of religion. I brushed it aside but he kept bringing it up. He then spent the next twenty minutes preaching to me. I ended the date soon after, thanking him for wasting my time when he told me that he agrees with Sharia punishments "in certain circumstances".
I have decided as a rule not to date Muslims anymore. At first I didn't want to discriminate and I gave Muslim men a chance. After all a lot are pretty good looking with their hipster beards. In the last year, I've been on a few dates with Muslim men.
However I can't get past a date or two because I know that his family will have to be pretty magical and progressive to be happy with a daughter-in-law like me. Even when I tell the guys that I am quite public about being non-religious, they say it's a not big deal — but I know that it is. Any chance of me being a serious girlfriend diminishes instantly when they find out who I am.
The in-laws matter, too. I already have an extended family that has largely rejected me; nobody is special enough for me to suffer that again. My future mother-in-law wouldn't be impressed if she Googled me and found a lot of hits related to atheism and an obese kid in India with my name (seriously, Google it). I'm in the minority, one of the tiny number of women of Muslim heritage who is open about her atheism.
Ex-Muslims are expected to date and marry people who probably won't accept them in the long term. You can call me sceptical but I think that, until Muslims are less conservative about parenting and relationships, it will most likely result in one or both parties facing the hard truth.
Unlike Muslim women who may prefer to marry a Muslim, a former Muslim would probably do better to not date a Muslim. The reasons are obvious as someone is going to end up comprising or being heart broken when the inevitable reality about family dynamics hit home.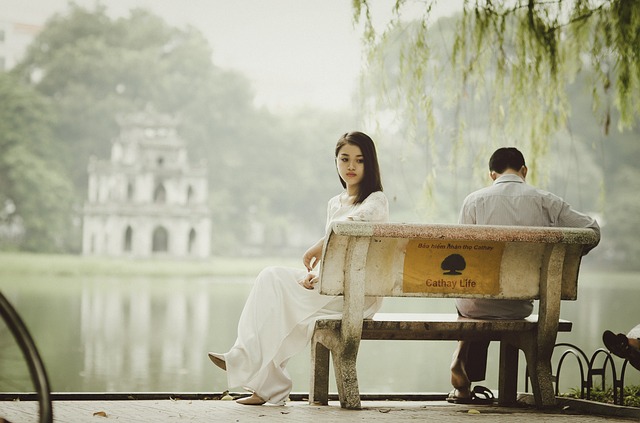 Relationships are about power dynamics and ex-Muslims are right at the bottom of the Muslim hierarchy. We would struggle to exert our non-religious lifestyles choices and parenting decisions over our Muslim partners and their families. This is not to suggest that it cannot happen but I believe that those would be rare circumstances.
My ex-Muslim friend had a furious argument with her parents because she said that she will never circumcise her son. I hope that her future son appreciates that she fell out with his grandparents over the protection of his bits before he was even born. She regularly argues with them over their refusal to accept her hypothetical non-Muslim partner and uncircumcised son.
Even if an ex-Muslim does find a non-Muslim partner, you may have to live with years of them being snubbed at family occasions, or even worse, but not unlikely, being barred from attending. As my friend said when I told her that I was writing this, "I have accepted that I'm going to be a massive disappointment to my parents". My mum has pretty much given up on me marrying a Muslim man and has resolved to ask me if I will at least find a nice ex-Muslim — shared values and all that jazz.
It's not only difficult for ex-Muslim women. One of my friends has never felt the need to tell his family that he is non-religious. He manages to live a double life without many obstacles. Now that he is in his thirties, his family are wondering why he keeps turning down all the good marriage proposals being offered to him. His family are unware that he cannot fathom marrying someone with whom he cannot be honest about his views on religion.
There is also the additional fear of being 'outed' by these women if he is honest about his non-religious views. His family expect him to only marry a Pakistani Muslim. The ideal situation for him would be to find a Pakistani ex-Muslim who is also willing to stay in the closet. I found it hard to console him when he told me. What can you say to somebody who is facing intense pressure to find someone to fit specific requirements and also make him happy?
At a Faith to Faithless panel that I chaired in January this year at UCL University, five ex-Muslim women discussed whether leaving Islam is a feminist issue. As I expected, speaker after speaker talked about marriage, boyfriends, clothes, hijab, honour, being able to move freely and feeling suffocated in the knowledge that leaving Islam is not enough.
There is a common stereotype about us, that we leave Islam so that we can do whatever we want — you know, drink, dance and have orgies covered in honey. It's extremely insulting to assume that we are somehow weak for not wanting to follow Islamic rules. If only we were seen as free thinking humans who have the right to choose how to live our lives. It's also inaccurate. For many, being a Muslim never deterred them from being able to do what they wanted in the first place.
It did play a part in why I left Islam though. I was so ready for a life of hedonism after cripplingly boring teenage years locked away in religious schools but it's not that simple. You can go on a huge intellectual journey — exploring evolution, cosmology, philosophy, anthropology, yet when it comes down to it, you can still feel like an outsider and an embarrassment to the family for not conforming to Islamic gender norms.
Sarah, one of the speakers at the ex-Muslim feminist event, spoke about her restrictive upbringing. One night she packed her bags and left in the night when she could no longer cope with her life as it was. The reality is that choosing to live your life as you want does not come easily to ex-Muslims. It's up to every individual to pick their own battles and to decide when it's time to say enough is enough.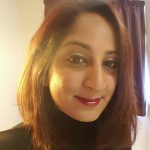 Aliyah Saleem is an ex-Muslim atheist, a secular education campaigner and a co-founder of Faith to Faithless. She attended religious boarding schools for six years in Britain and Pakistan before leaving Islam. View her blog here. Follow her on Twitter.