By Saima Baig
The only reason to tell children that having two mommies or two daddies in a family is 'not appropriate' is if you are a homophobe. Talking about safe and healthy relationships, without considering the gender of the parents, is not something that should ever be considered unsuitable.
However, this is exactly what happened in Birmingham, UK, when Parkfield Community School introduced the No Outsiders programme, the brainchild of its assistant head Teacher Andrew Moffat.  Issues addressed include gender and gender identity, religion, sexual orientation, disability and age.
The idea behind this is to ensure inclusivity and equality, which, I would imagine, is something all parents would welcome, especially Muslim parents, who can be subjected to anti-Muslim hatred in the UK. However, as it has always been, inclusivity and equality are only okay if you are at the receiving end. If it is someone else whose way of life you do not agree with, then it becomes problematic.
The parents of the Muslim students got very upset and hundreds of children were withdrawn from school, because they were being taught that relationships can be on a spectrum and are not limited to specific sexes or gender roles. Basically, information on LGBTQI was being provided. God forbid their children could ever be exposed to anything beyond their limited, insular environments.
The local MPs Shabana Mahmood and Liam Byrne both said that parents were upset because the lessons were being taught without sufficient consultation and that the children were too young to be taught about these issues. Ms Mahmood is of the view that everyone's religious beliefs must be respected. There is a problem with that. Every religious belief cannot be respected. There are certainly some that have no place in this day and age.
There is also a problem with how Ms Mahmood is framing the issue with the argument that the children are too young. The lesson plan clearly illustrates that although relationship and sex education is discussed, teachers are not expected to discuss the physical aspect of a relationship. Instead of talking about a mummy and a daddy, they may talk about two daddies or two mummies, without bringing in the act of sex.
This is not about the fact that parents were not consulted, but rather about LGBTQI information being provided to their children. The pamphlets that were distributed in the neighbourhood of the school warned the parents about the "gay and lesbian equality" being taught at the school.
The issue is twofold: religious conservatives only pay lip service to equality for LGBTQI people, as they consider homosexuality a sin. That is why it was so worrisome that an immoral act was being discussed with young children. Moreover, Muslim parents do not want their children to think that being gay is acceptable — THAT is the crux of the whole matter. They fear that their child might grow up thinking that they can be Muslim and gay.
While initially Muslim parents were the ones who started the whole chain of events, they were joined by other religious groups such as Jewish, Christian and so on. It has moved beyond Islam and is now conveniently about religion, with the usual smattering of persecution thrown in.
This problem is going to get even worse considering that, earlier this month, the Government announced that age appropriate sex and relationships education is to be made compulsory in all schools in England, after discussions and consultations. This has already been criticised by many and there will definitely be more hoopla when this is actually implemented.
The bottom line is simply this: parents must not be allowed to take their children out of lessons that teach equality and diversity. Fortunately, Ofsted cleared the Birmingham school of any wrongdoing. The watchdog ruled in favour of the school, highlighting that there was a "small, vocal minority" of parents who thought that the lessons were not being taught in an age appropriate way, the majority of parents were supportive. It also praised the school in its efforts towards inclusivity, diversity and equality.
Perhaps schools who are going to implement these programmes should have detailed consultations with the parents to ensure an amicable solution. However, there should be no option of removing children from these lessons, or indeed from the school.
Children from conservative religious families, especially Muslim families often find themselves at odds with the environment around them. All children need to be armed with knowledge about the world in the 21st century — Muslim children more than most. It is our collective responsibility to make sure that this is done.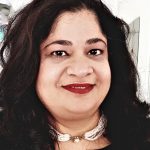 Saima is a is an environmental management, environmental economics and climate change consultant based in the UK. When she is not working on adaptation and mitigation strategies, she writes about religion, feminism, politics and secularism. She is a staunch advocate of science education, in particular astrophysics. Follow her on Twitter.