By Vareen Ismail
At the age of 16, Payzee Mahmod should have been like other teenagers in London: studying for her exams, and deciding if she wanted to go on to university. Instead, her conservative, Kurdish Muslim family married her off to a man who was "so old he was losing his hair".
On the wedding night, she was trapped in a hotel room with her husband, a stranger nearly twice her age who started to make violent sexual advances. She locked herself in the bathroom, called her parents and asked when they were coming to pick her up. Her parents did not come to her rescue. Instead, they told her angrily that she should go back to her husband.
Payzee went through this horrific ordeal nearly two decades ago. Yet sadly, there are still boys and girls across England who are being married off against their will.
The majority of people view child marriage as an issue that only affects the global south, and are shocked when they realise it is thriving right here, much closer to home, in the green pastures of England, due to a legal loophole that dates back to 1929.
In England and Wales, you must be 18 to get married. However, 16-year-olds can get married with their parents' permission. And Scottish law allows marriage from the age of 16 without parental consent.
While forced marriage has been illegal in the UK since 2014, this loophole permits it though the back door. And that is a form of child abuse.
That's why I applaud the UK government for finally taking decisive steps to end child marriage – including religious and cultural ceremonies – and raise the legal age to 18 in England in Wales.
A bill was presented to parliament for its second reading in November. If adopted, it will have a "dramatic impact on so many young children, mostly girls but also some boys", said MP Pauline Latham, who has long-campaigned on this issue. "It could transform their life chances and their futures."
(I also give credit to fantastic charities such as the Iranian and Kurdish Women's Rights Organisation, Karma Nirvana, the Muslim Women's Network, Safelives and so on for their important and necessary work in consistently highlighting this crime.)
This is the most comprehensive up-to-date legislation and is a vital part of the UK's strategy to tackle violence against women and girls.
Children in the UK aren't allowed to get a tattoo or have alcohol until they're 18. So it is ridiculous that they are allowed to partake in a life changing adult commitment like marriage. And let us not forget that parental 'consent' is often a guide for parental coercion.
While it affects both boys and girls, it is overwhelmingly young women who are coerced into marriage – and almost always to older men. According to the Office for National Statistics, 43 teenage boys and 140 teenage girls got married in 2017. In 2020, the UK's Forced Marriage Unit dealt with 750 forced marriage cases – with 26 percent involving victims under 18. The youngest was five.
Around the world, 12 million girls are married off before the age of 18, says the charity Girls Not Brides. This means one girl is married off every three seconds. Child marriage occurs due to women and girls being treated as second-class citizens. They are denied autonomy and female sexuality is criminalised. Consequently, they lack access to education, information about safe sex  and support.
Girls are conditioned from a young age to believe that marriage is their only purpose in life and the only way to bring honour to their family.  Many countries around the world have a prevailing honour culture where girls who have relationships or become pregnant outside of marriage are viewed as bringing shame on the family; marriage is seen as a way to restore their honour and save their reputation.  Yemen has one of the highest rate of child marriage because it is marred in conflict and there is no safety net for girls apart from marriage, due to the patriarchal Islamic society that denies girls their basic rights.
Many of these girls are vulnerable to domestic abuse and are unable to seek help because divorce is frowned upon by these patriarchal families. In the most extreme, tragic cases this leads to so-called honour killings.
The government must also ensure that religious and cultural marriages are banned. Even though these marriages aren't legal under British law, they are very real  for the girls trapped in them.  We need to stop ignoring the abuse these girls go through for fear of being called racist or Islamophobic, and instead fulfill our duty in protecting these children – just as we would with any other British child.
It is therefore imperative that we once and for all end the barbaric practice of child marriage, ensuring vital legal protection for vulnerable boys and girls who deserve to enjoy life and marry whomever they choose.
We must bring British legislation up to speed in the 21st century or it will undermine the UK's commitment to end child marriage – and violence against women and girls – globally.
Main Pic: Nujood, from Yemen, was married at nine, divorced at ten. Pic credit: BBC World Service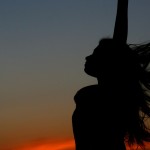 Vareen Ismail is a British Kurdish woman. She is an atheist and passionate about secularism, women's issues, democracy and free speech. She is an aspiring journalist and writer. When she is not writing articles about current affairs and culture you can find her on a park bench with her nose in a book (most likely Pride and Prejudice).