By Haydar Zaki and Iram Ramzan
Usually when a Muslim person is discriminated against by a non Muslim, it becomes a huge news story. And rightly so, as we must challenge any discriminative actions. But what do we do when Muslims are discriminated against, and persecuted, by fellow Muslims? If the former is 'Islamophobic' then what do we call the latter?
Nearly a thousand British Muslims recently signed a petition to ban the Shia procession of Ashura in Luton. This procession, to commemorate the death of the prophet Muhammad's grandson Imam Hussein, was said to drive up sectarianism and division in the city of Luton.
Without seeing any irony — or just being purely hypocritical — they claim that this banning of a largely held Shia procession would save the community from sectarianism and not, in fact, enflame it.
There is a global trend of anti-Shia hatred rising, manifesting itself to ISIS proclaiming the Shia as the 'head of the snake' and massacring thousands at Camp Speicher. This petition in Luton is the hangover of such growing sectarianism.
So what's the issue with the procession, you may ask? It is that of public self-flagellation? It is true that in parts of the world this process is barbarically brutal in self inflicted bloodshed, but the UK and many other countries (like Iran) have strict restrictions on this.
Therefore, these petition-makers and news sources seem more angered by a man walking and beating his chest, than grown men beating their wives in private. This is because I've seen public outrage at the former, and I've seen their public backing of the latter.
ISIS, Al Qaeda and the brutal state-sanctioned violence against the Shia minority was not born out of a vacuum. It took generations upon generations of dehumanisation of the Shia communities, just as was done to the Jewish people before manifesting in pogroms and the Holocaust.
The problem is so deeply entrenched in the UK that, as a Shia, I know that my Muslim community feels afraid to speak out as a minority against the growing sectarianism. There is a great fear of being seen to drive a wedge in Sunni-Shia Muslim unity, and that sentiment is demonstrated in the language of the petition which blames the minority Shia community for rising sectarianism in Luton.
Who can even blame the Shia minority or other Muslim minorities like Ahmadi Muslims for being unheard, when the vast majority of those fighting for 'social justice' have blocked them within their blind spot. This regressive left that fights so hard for the right of Islamist theocracies to be left uncontested in civil dialogue is heartbreakingly silent on the struggle of the minorities within Muslim communities that suffer at the oppression of these ideas.
In fact, at universities (where I mostly work) I have come across a handful of anti-Muslim incidents (which I am not downplaying and must be condemned) and have come across a systematic movement from other Muslims to bully, and even threaten, Muslim minorities.
This petition just the latest in a trend of sectarian incidents. In August, Tanveer Ahmed, a Sunni Muslim from Birmingham, was sentenced to life in prison for murdering Asad Shah, an Ahmadi Muslim shopkeeper from Glasgow. Ahmed thought Mr Shah had 'disrespected' Islam, and for this 'crime' he repeatedly stabbed Mr Shah in the head until he was dead.
Ahmed was inspired by Mumtaz Qadri, who was executed in January after murdering liberal Pakistani politician Salmaan Taseer in 2011. The Punjab governor had criticised Pakistan's strict anti-blasphemy laws, and Qadri claimed it was his religious duty to kill him.
In July, his two supporters from Pakistan, Muhammad Naqib ur Rehman and Hassan Haseeb ur Rehman, arrived in the UK to tour mosques nationwide. Were these preachers of hate vilified when they landed at Heathrow? No. Instead, they were welcomed with open arms by the Archbishop of Canterbury Justin Welby who said, quite laughably, that they were discussing how to counter extremism and terrorism! If they had been white members of a far right group they probably would have been banned from entering the UK.
The strange thing about Mr Shah's murder was that when it was thought that he murdered by a non Muslim, most Muslim groups came out on social media to condemn this 'Islamophobic' attack. As soon as it emerged that Mr Ahmed was an Ahmadi Muslim, there was silence.
As one friend wrote, "When you're taught to hate every Friday, you'll find it's quite hard to conceal your enmity to that which you're ignorant of." Muslim communities from all different sects must now understand that a problem exists and that it threatens our unity as Muslims and wellbeing of other Muslim brothers and sisters. For those that are serious about tackling anti-Muslim hatred, then, as another said, "If Muslims cannot tolerate each other why should they expect non Muslims to tolerate them?"
Coffee mornings and fancy conferences will not solve this issue. We must have a frank discussion on the rising sectarianism, and re-humanise those vilified under de-humanisation. We cannot do this if we continue to apologise for sectarianism, omit it from existence or even acknowledge it exists.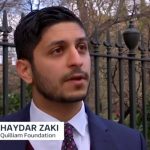 Haydar Zaki is the Quilliam Foundation's outreach and Right2Debate program coordinator. Haydar has worked extensively in conducting outreach to further the values of universal human rights. Most recently, Haydar has a dominant role in the free speech campaign Right2Debate to encourage Student Unions to challenge bigotry, and not free speech.
Visit the Right2Debate website here. Follow him on Twitter.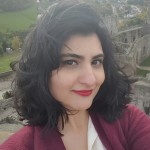 Iram Ramzan is a journalist based in Greater Manchester and the founder and editor of Sedaa. Visit her blog and follow her on Twitter .