By Tehmina Kazi
ISIS bride Shamima Begum was said to be "angry, upset and crying" after the UK Supreme Court banned her return to the UK, for the purposes of contesting her British citizenship removal.  It makes you realise the depth of this individual's self-obsession and narcissism.
Ever since she has been in the public eye – when she was found and interviewed by a Times reporter in a Syrian refugee camp in 2019 – she has only ever shown regard for herself, and never for the victims of ISIS atrocities in Syria or around the world.  In a Sky interview, she said, "I think a lot of people should have sympathy towards me for everything I have been through."
When a BBC reporter put it to her that, by going to ISIS territory in Syria, Begum had "helped the enemy of Britain," she was more concerned with evading blame than reflecting on her actions: "I know a lot of people were encouraged to come to ISIS territory after I went, but I wasn't the one that put myself on the news."
On the 2017 Manchester Arena bombings, she went on to describe them as a "justified retaliation," prompting horrified responses from relatives of the victims, like Charlotte Campbell – whose 15-year-old daughter Olivia was killed in the attack – who said the prospect of Begum's return made her "feel ill."
Some have argued that these attitudes signify a need for Begum to be returned to the UK, managed, tried and eventually deradicalised.  There are a number of issues with this approach.
First, as the Supreme Court judgement has already highlighted, no evidence was provided that the security risks posed by her return could be managed by her being arrested and charged upon her arrival in the UK, or by her being made the subject of a Terrorist Prevention and Investigation Measure.  These risks were highlighted in a Home Office assessment conducted when Sajid Javid was Home Secretary, based on information that is largely not in the public domain.  (The lower court, the Court of the Appeal, actually erred in its earlier judgement by rejecting the Home Office security assessment).
While the right to a fair trial is obviously important, national security has long been used to justify restrictions on this right.  In order to be compatible with Article 6 of the Human Rights Act, restrictions must not impair the very essence of the right, must pursue a legitimate aim and be proportionate.
Second, Sajid Javid's decision to strip Begum of her British citizenship in 2019 did not make her stateless – and this is despite protestations from the Bangladeshi Government.  The legislation and rules on dual nationality for British-Bangladeshi nationals are complicated, and beyond the scope of this article, but here is a good analysis.
In any case, the Supreme Court judgement does not prohibit Begum from appealing against her citizenship deprivation order in future.  It just says that this process should be stayed and conducted in a way that does not compromise public safety – although we don't know what this will look like yet.
Third, the extent of Begum's culpability in ISIS atrocities would need to be determined at trial – and while there is much talk of bringing her back here to be tried, the evidence threshold for prosecution on any likely charge would be too high.  Tareena Shakil, another ISIS bride who was tried and sentenced upon her return to the UK, only served three years of her six-year sentence, for a lesser charge of membership of a proscribed organisation.  Unlike Begum, Shakil showed regret for her actions and hastily made her own way back to the UK.
But without more serious offences being introduced to the statute books, such as treason, lighter prison sentences send a chilling message to both terrorists and their victims – that the injustices will not be treated with the seriousness they deserve.
And once inside prison, security services would need to watch closely for signs that these inmates could be radicalising the prison population.  Anthony Garcia, who was convicted in 2007 for his role in a cell planning to bomb the Bluewater Shopping Centre in Kent, is alleged to have persuaded scores of prisoners to adopt his extremist brand of Islam and jihad.
The atrocities committed by ISIS terrorists, particularly the role played by ISIS wives, play heavily on the minds of Yazidis like Pari Ibrahim, director of the Free Yezidi Foundation.  In an interview with Spiked, she said: "They killed men and older women. They kidnapped women and children. Young children were brainwashed to become child soldiers and suicide bombers for ISIS. Women and girls were sold as sex slaves in markets in Iraq and Syria. Yazidi girls that escaped have told me that the ISIS brides would lock them up and beat them. They would shower the girls, put them in nice clothes and put makeup on their faces to get them ready to be raped."
For Ibrahim, who has lost dozens of family members to ISIS brutality, the public sympathy shown to women like Shamima Begum in liberal and left-wing circles is appalling – and this is despite Begum's young age at the time she was radicalised.  Indeed, the plight of the Yazidis has largely faded from public consciousness, partly due to the renewed spotlight on Begum.
I have written about the circumstances surrounding the departure of the then-15-year-old Begum and her friends Kadiza Sultana and Amira Abase in 2019, and do not intend to repeat them here.  But there were undoubtedly a litany of failures in safeguarding, from the girls' school, the police and Tower Hamlets social services, and it is astonishing that these have not been made the subject of an inquiry.  For instance, the girls were handed letters to give to their parents, which were only discovered in their school bags once they had left for Syria.
The best way to deal with Begum is to hold to account the authorities that failed her as a child, but also to have her face the consequences of her actions as an adult.  This could mean a trial that takes place in territory that is neither Syria nor the UK, a trial in the UK if treason laws are introduced, or, as Pari Ibrahim suggests, a trial by an international court (whose remit could extend to crimes beyond terrorism).
Both the Dutch Foreign Affairs Ministry and Swedish Interior Ministry have proposed setting up a new designated tribunal for the purpose of trying ISIS fighters.  This is an initiative that the Kurdish administration in the region supports, claiming it lacks the capacity to hold these prisoners or prosecute them effectively.
It is incumbent on the international community to action innovative solutions to bring justice to the victims of ISIS.  Anything less is a massive betrayal of the thousands who have suffered under ISIS brutality.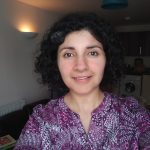 Tehmina Kazi is the Development Officer at Why me?. She is responsible for the development of restorative justice with communities and individuals affected by hate crime in Greater London. From 2009 to 2016, she was the director of British Muslims for Secular Democracy. She has also completed project work for English PEN, the Equality and Human Rights Commission and the People's Vote campaign (on the impact of Brexit upon BAME communities). Tehmina is a freelance trainer for the OSCE on Freedom of Religion or Belief, and sits on the OFSTED Advisory Board on Counter-Extremism. She has written for a wide variety of publications including the Guardian, Open Democracy and Sedaa.