By Khadija Khan
On a Sunday morning in May, a group of men travelled 200 miles from Bradford to London. When the convoy of cars, draped in Palestinian flags, arrived in a predominantly Jewish area of Hampstead, a man emerged from a vehicle and started shouting through a loudspeaker:
'F*** the Jews… F*** all of them. F*** their mothers, f*** their daughters and show your support for Palestine. Rape their daughters and we have to send a message like that. Please do it for the poor children in Gaza.'
Onlookers were, naturally, horrified as they faced this appalling anti-Semitism, which Prime Minister Boris condemned as "shameful racism".  Since then, four people have been arrested on suspicion of racially aggravated public order offences.
This was just one of several vile incidents, after an escalation in the Israeli-Palestinian conflict – which saw more than 232 Palestinians and 12 Israelis killed – prompting people sympathetic to the Palestinian cause to demonstrate on the streets worldwide.
Of course, the vast majority of people involved advocated for peace and an end to the violence. But we can't ignore the fact that there is a portion of people on these protests that doesn't even try to hide its blatant hatred of the Jewish people.
Whenever tensions flare up in the Holy Land, the repercussions are felt abroad, particularly among Jewish communities. At one demonstration in London a group of protesters chanted: 'Khaybar Khaybar, ya yahud, Jaish Muhammad, sa yahud' – a celebration of the slaughter of Jews by the Prophet Muhammad's Army in 7th century Arabia. Another protester carried a sign showing Jesus on the way to the crucifixion, accompanied with the words: "Do not let them [the Jews] do the same thing today again."
The rise in anti-Semitic cases in the West is staggering but, sadly, not unprecedented. Anti-Semitism is not seen as real or proper racism, perhaps because Jews are perceived as a powerful or privileged group.  The Community Security Trust (CST), which advises Britain's Jews on security matters, said it had recorded 106 anti-Semitic incidents since May 8 compared to 19 in the 11 previous days.
Security at Jewish sites always has to be reinforced ahead of any pro-Palestinian demonstrations or after any clashes between the Israelis and Palestinians. Given the circumstances, it's only natural that there should be precautionary measures in place to protect the members of the Jewish community.
However, warning Jews that they shouldn't express their identity, stay away from pro-Palestinian demonstrations or stop wearing the traditional kippah skullcap in public, in the wake of a spike in anti-Jewish attacks, is a capitulation to anti-Semitism. Would we tolerate such open hostility and prejudice from white racists towards Muslims? I think not.
Recent attacks on Jewish-owned businesses and synagogues prompted the French and German governments to ban pro-Palestinian marches in their respective countries. Prohibiting protests is a cornerstone of authoritarian states and should not be supported in a democratic society.
At the same time, extremist elements in these marches should not be given free rein to incite hatred against people. And those on the left who claim such bans are stifling frees speech need to root out the vile hatred and racism within their own ranks and understand how extremists use the Palestinian cause as a cloak to conceal anti-Jew-hate.
The British communities secretary Robert Jenrick has warned that incidents of anti-Jewish hate were a "sign of something more pernicious", and reaffirmed that the Government will redouble its efforts to deal with extremism. But these mere condemnations are worth nothing if they are not turned into effective actions, and authorities are always reluctant to stand by the people who dare to challenge the fanatics in our midst.
Such capitulation was seen in a Leeds school, where the headmaster pointed out that the Palestinian flag could be seen as a 'message of support of anti-Semitism' and that the international conflict should stay out of the premises of the school. It didn't take much time for a mob outside the gate to intimidate and harass the school admin, and force them to issue an unconditional apology for "disrespecting" the Palestinian flag.
Even people from Muslim communities who dare to speak out against the consensus and call for a peaceful resolution to the conflict are labelled "traitor" or "sell-out". Take the case of the British Muslim scholar Mufti Abu Layth,  whose house was attacked and his family members – including two young children – were harassed by Muslim fundamentalists, just because he appeared to express a slightly different opinion on the issue.
Not to mention that some Arabs have expressed that "Hamas is resistance, not terrorism". This is despite the fact that the Hamas charter explicitly calls for the annihilation of Israel.
Of course, the criticism of the political actions of a government – be it ours or of the state of Israel – is legitimate. But it shouldn't be used as a facade to mask one's hatred against other people.
Our governments need to be more robust and make it clear that nothing that happens in the Israel-Palestine conflict justifies any criminal activities here in the West. The will and means to implement policies and laws to tackle such prejudice have proved too feeble in the past.
Now, more than ever, is the time to ensure all residents feel safe in their homes and on our streets. And if this is not countered in a timely way, the extremists and religious zealots could push the West back into the dark ages.
Main photo credit: Pierre Janineh/Flickr.com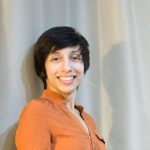 Khadija Khan is a journalist and commentator based in the UK. You can follow her on Twitter.