By Saima Baig
Qandeel Baloch was an anathema for a country like Pakistan. Coming from poverty, she rose to become independent and support herself and her family. She was an anathema because she did not care. She did not care what society thought of her and she did not care if they made fun of her. She was the bold and the beautiful. And one year ago, on July 15, 2016, she was murdered in the name of that tenuous and all important property of Pakistani men: honour.
Her brother strangled her because her videos and her clothes brought a bad name to the family. This only happened when Qandeel's real name was revealed. Up to the time no one knew her real name; her brother was happy to live on the money she provided to the whole family.
Qandeel's murder highlighted the blight of honour killings that has been a part of this country for a very long time. And while many women are killed for actually having "illicit" relations with someone or wanting to marry of their own choice, often male members will kill a sister, mother or wife along with a male member of a rival family to settle scores. The woman in this case is just a pawn. Sometimes, women are killed to take over their share in family property. Because honour killings are not just about men's "honour", they are also about money and revenge.
In 2014, it was reported that over 3,000 were victims of honour killings. In 2014 alone, over one thousand women were killed.  In 2015, 1096 women, out of which 170 were minors, became victims of this heinous practice.  
Almost every day, those of us who live in Pakistan hear about some woman or girl sacrificed for honour, and these are just the reported cases. The number of unreported cases probably will make this go sky high.
The perpetrators almost never get punished because due to a completely ridiculous law in Pakistan, the family of the victim can forgive the murderer; and because in these cases the murderer is always related to the victim and therefore her family, he is forgiven. The State of Pakistan has passed the Qisas and Diyat Law, which basically made murder a private matter and not a crime against society or the State. As such, the victim's heirs were able to forgive the murderer/ criminal, thereby putting the onus of punishing the murderer on the victim's family.
Thankfully, in October 2016, the parliament passed a bill that guarantees mandatory prison sentences of 25 years and strips families of the right to legally pardon the perpetrators of so-called "honour killings".
"Honour" is the property of the men in our society. It is their honour that gets maligned when their other property, their women do something of their own free will. I say property of men because this is a patriarchal society and men make the rules of morality in their families, tribes or communities. But let's be clear, many times women are equally involved; mothers or sisters will support and even encourage the men in their family to kill in the name of honour.
The onus of this horrendous word "honour" almost always lies with women. And it is not just honour killings that are used to preserve it. Pakistan (and India) also has another tradition, that of the panchayat: a village council primarily made of up illiterate old men. There is never any representation of women in this council, which makes rules and passes judgement at the village level to settles disputes between and amongst families.
An example of the panchayat's judgement can be found recently in the case of a 12 year old girl, who was raped while cutting grass in a field. The council comprising of 40 men was convened. And what was the judgment of this esteemed body? That the 16 year old sister of the accused be raped by the brother of the victim. This crime was committed in front of the panchayat and the girl's family! An incident of "an eye for an eye" in which the victim is always the woman.
This concept of "honour" has been a dark mark on the Indian sub-continent for centuries, and places the responsibility of its maintenance firmly on women and girls. Now with the rise of social media, such cases are being given coverage and at least some action is taken. For example the 40 people of the panchayat were arrested when the family of the 16 year old girl on whom this "revenge" was taken reported it to the newly established Violence against Women Centre (VAWC) in Punjab. How these cases are resolved is still anybody's guess because more often than not the perpetrators are allowed to go free.
The passing of the honour killing bill and the setting up of the VAWC in Punjab are steps in the right direction, but we still have a long way to go. The rest of the provinces still have to set up centres for victims of violence and the implementation of the law is still not perfect.
More importantly though, the hardest thing to get rid of is the idea that men's and their families' honour is the responsibility of women. This idea is still perpetuated in society. Unless changes are brought in the mind-sets, we are going to continue to see more Qandeels being killed because men like her brother would still take the consequences rather than be the subject of ridicule in their communities. Panchayats will continue to pass horrible judgements that punish girls for the crimes committed by their brothers, fathers or husbands.
One only has to read the comments of the average Pakistani man at the bottom of news items reporting such cases, or talk to them on social media to know how entrenched this vile concept is and how they will always malign the female victim of such crimes to show that it was the right thing to do.
One can only hope that the proper implementation of laws and recourse to victims in courts will lead to the eventual end of victimizing women in the name of honour.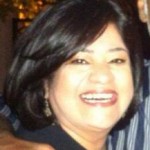 Saima Baig is a is an environmental economist and climate change researcher currently based in Karachi. When she is not working on adaptation and mitigation strategies, she writes about various issues including religion, feminism, politics and secularism.  She is also a staunch advocate of science education, in particular astrophysics and also blogs about latest news regarding this.
View her blogs at Huffington Post and The Nation . Follow her on Twitter.