By Shirin Taber and Rickie Farnes, Middle East Women's Leadership Network, in partnership with America Matters
Religious freedom — the right to practice your religion freely — is one of the greatest merits of the American experience. However, systematic abuses in the name of religion, committed daily against women, cut away at our universal rights and cannot be tolerated.
A growing number of Islamists and male-centric communities inside the U.S. treat women as commodities for control and reproduction. Girls are taught that female genital mutilation (FGM) is a right of passage to womanhood, ensuring societal acceptance and open doors to strong marriage prospects.
By removing the very parts of a girl's anatomy that provide sexual pleasure as she approaches puberty, practitioners of FGM actively deny girls the right to be equal partners in their future relationships and permanently damage them physically, emotionally and psychologically.
The horrific practice of FGM not only occurs in certain patriarchal societies of Africa, South Asia, and the Middle East, but is also growing at an alarming rate in North America and targets the most vulnerable individuals. Half a million women in the United States are at risk of FGM, a three-fold increase from 1990 due to a rise in immigrants from FGM-practicing countries. Some Americans may turn a blind eye to FGM out of respect for religious and cultural traditions, but that is a misplaced respect. Violent abuse has no place in religion or culture.
Infamous O.J. Simpson and Jack Kevorkian defense lawyers Alan Dershowitz and Mayer Morganroth argue that they are protecting religious freedom by representing Dr. Nagarwala, an American-born doctor charged with carrying out the FGM procedure in a Detroit hospital. However, women must have the religious freedom to say "no" to FGM. Mental and physical abuse of any kind, for any reason, cannot be tolerated, and we must do our part to stop this gender-based violence.
FGM is the removal of a girl's clitoris, or in more serious cases, all external genitalia. The painful and traumatic procedure has both immediate and long-lasting repercussions on a girl's health. FGM scars females in many ways including severe bleeding, problems urinating, depression, difficulties with menstrual cycles, cysts, infections, deformed tissues, and complications in childbirth.
FGM also prevents a woman from fully enjoying sex and suppresses her womanhood. According to Dr. Deborah Ottenheimer, who works with FGM patients in New York, mutilation is "ultimately about controlling female sexuality."
Although FGM has been illegal in the U.S. for 20 years under federal law, and is punishable by five years in prison, it occurs both locally among American families and immigrant communities, as well as abroad when daughters are sent back to their home countries for "vacation cutting." The landmark Detroit trial is the first FGM case on U.S. soil.
Furthermore, only 25 of the 50 U.S. states have enacted legislation to outlaw FGM. "Child abuse in whatever form or shape should be condemned and stopped with all the legal and non-legal means available in western countries," says Iranian human rights lawyer Attieh Fard*.
Staunchly advocating for the criminalisation of FGM, Fard further suggests western leaders implement policies to deter parents from practicing FGM on their children, train communities to identify signs of FGM, report victims, garner international condemnation of the practice and fund world-wide campaigns to change the culture "so that future generations do not consider such acts of violence the norm."
Olfa Arfaoui*, a technical expert in the economic integration of women in the Middle East/North Africa region, explains that FGM is a very old tradition, in which longstanding "customs and beliefs support the idea that female circumcision would prevent girls from debauchery and preserve their virginity or purity, thereby increasing their opportunities for marriage."
Countries like Tunisia are making strides to eliminate FGM and women's subservient roles by amending the constitution to prohibit torture and condemning moral, physical, sexual and economic violence against women through new legislation. Though parents often believe that subjecting their daughters to FGM is simply a right of passage, Tunisian women began to recognize "a severe threat to their fundamental rights," as well as a "degradation of the status of the free and emancipated woman," says Arfaoui.
Believing that sharing their stories leads to recovery and change, many FGM survivors around the world are beginning to open up about their surgeries and subsequent sexual abuse. Through storytelling, women are rising above past trauma and beginning to heal themselves, other survivors, families, and marriages. Organisations such as the Middle East Women's Leadership Network (MEWLN) help bring survivors together and train women to speak out, promote gender equality, combat cultural and religious based violence and create the change needed to stop this outrage.
Diverse religious and cultural traditions are a vital part of the fabric of America, but beliefs and practices that go against universal human rights standards are not welcome here. Awareness campaigns can break the cycle of silence and shame, drawing attention to eradicating this gender-based abuse at the grassroots and national levels. Trained law enforcement, social workers, teachers and doctors can better spot abuse and help victims. Politicians should put partisan politics aside to create stronger legislation to stop FGM.
Most importantly, such awareness and action enables survivors to feel safe, talk about their trauma and seek counseling. This comprehensive approach is needed to stop religious-based violence toward women, because when a woman loses part of herself, so does America.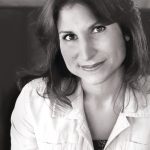 Shirin Taber is the author of Muslims Next Door: Uncovering Myths and Creating Friendships — a book for North Americans to help better relate to their Muslim friends and neighbors — and the director of MEWLN.
Rickie Farnes is a freelance writer and MEWLN communications consultant. For more information about MEWLN, contact: shirin@visualstory.org
*Olfa Arfaoui and Attieh Fard are members of MEWLN.