By Khadija Khan
In 2004 the British government secured the release of Jamal Udeen al-Harith from Guantanamo Bay, after strenuous diplomacy with the Americans who had captured him in Pakistan, where he was believed to be an al-Qaeda operative.
Al-Harith carried out a suicide bombing in Iraq in 2017 after joining ISIS. He was born Ronald Fiddler and raised in Manchester, UK, and was reportedly radicalised in the local mosque.
Former British Prime Minister Tony Blair's Labour government reportedly lobbied "intensely" for his release from Guantanamo Bay and he was given £1 million in compensation by the British government (Blair later denied this).
The fiasco is a tell-tale-heart of how the British authorities have failed to counter Islamist extremism and terror campaigns. Al-Harith was one among many who managed to get radicalised, trained and executed terrorist acts both in and outside of Britain, right under their noses.
He was not only brought back home and provided help to reintegrate into British society, but was also given £1 million to do so, an amount that most British citizens can only dream of earning.
Then home secretary David Blunkett assured the public at the time of his release that, "no-one who is returned…will actually be a threat to the security of the British people."
This is how Britain played right into the hands of those extremists by allowing them to build hubs of terror in the name of religious freedom and then naively pampering those terrorists, instead of punishing them adequately. In many cases we came to know later, the suspects were already on the radar of the security services, yet they were never able to stop them from committing the heinous crimes.
For instance, Salman Abedi, who killed 22 people at the Manchester Arena in a suicide bombing in May 2017, and the ringleader of the London Bridge attack, Khuram Butt, who killed eight people and injured 48 just weeks later, were repeatedly flagged to the authorities for having extremist views.
These cases could have been dealt with under the Terrorism Act 2006 which implies that terrorism does include the use of threat to influence the government, international governmental organisation, to intimidate the public or a section of public, and to advance political, religious or ideological causes.
Today, would-be ISIS returnees, including the 'jihadi bride' Shamima Begum, are just symptoms of the cancer which was allowed to spread systematically across by successive British governments and their failures to timely address the monster that was rearing up more than a decade ago.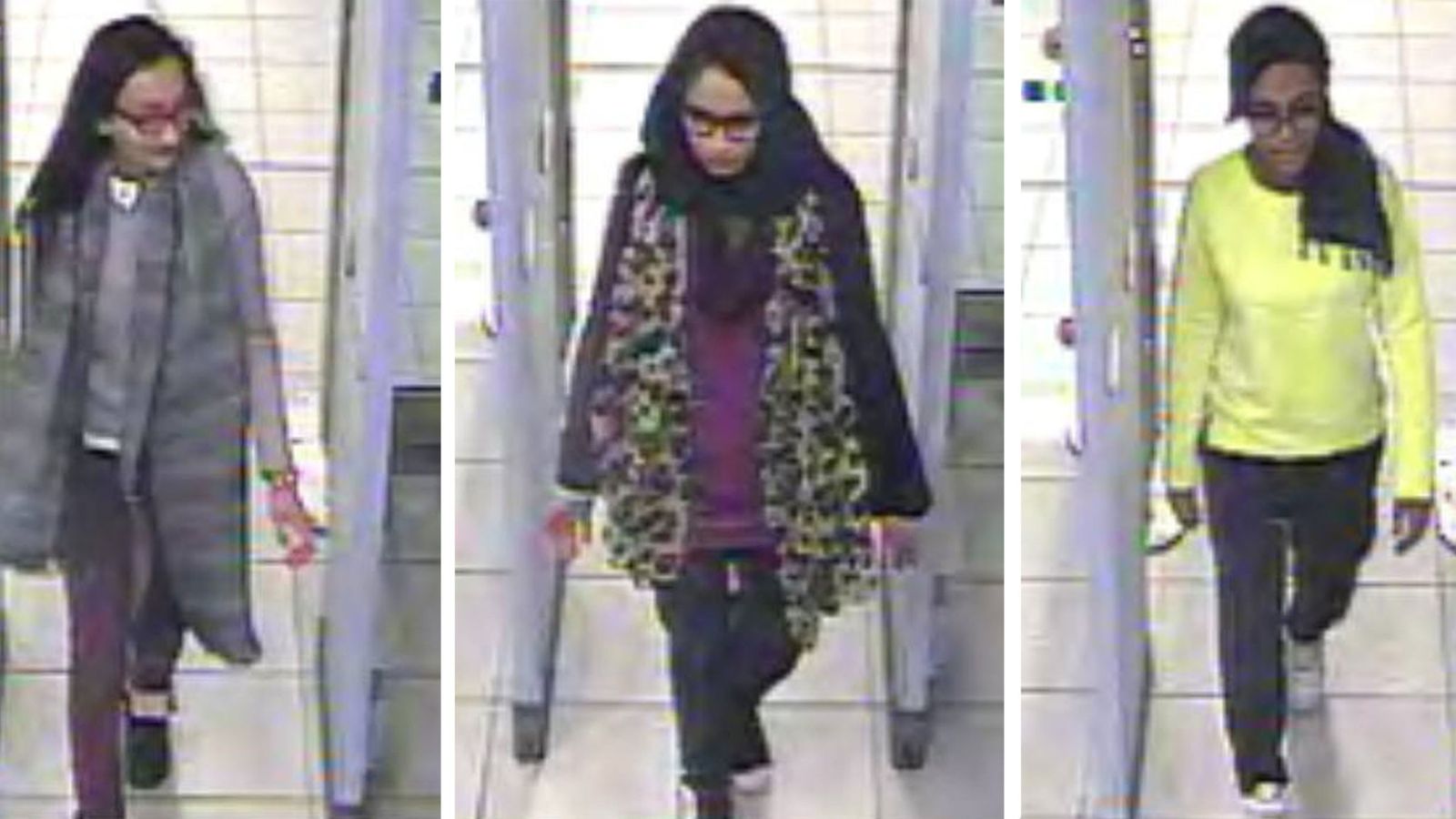 Had there been a legal frame work in place, the UK nation would not be feeling perplexed about how to treat terrorists and whether Begum should be allowed back home.
The notion that Begum and her ilk were mere "victims of grooming" or brainwashing seems improbable to me. I believe every ISIS fighter must have been influenced by some evil phenomenon, which led them to commit or aid murders.  But this is no justification for their crimes.
Diane Abbott, a Labour Party MP, is currently building a similar case to prove Begum is a "grooming victim" while simultaneously painting all her critics as "reactionary" and "right wing" people, brushing off the potential threats that Begum and any other returnee ISIS fighters may pose to the lives of innocent British people.
In response to this issue, Max Hill QC, the independent reviewer of terrorism legislation, said in an interview, "that means that the authorities have looked at them and looked at them hard and have decided that they do not justify prosecution and really we should be looking at reintegration and moving away from any notion that we are going to lose a generation from this travel."
Around 450 out of 850 British citizens who joined ISIS have already returned from conflicts in Syria and Iraq. Some of them have slipped through the surveillance process. Some who have been prosecuted are facing different security restrictions such as tags, curfews and monitoring.
Many of the returnees are not being prosecuted, since they are considered as naive and disillusioned, and deserve to be given another chance through the rehabilitation process.
This explains how naive law enforcers have left the legal system ineffective against those who might have committed crimes against humanity including murder, rape, slavery and so on, while serving their 'caliphate'.
This is despite knowing that many British people also consider joining ISIS to be a heinous crime and want members of that organisation who have been captured to be prosecuted for the crimes they have committed.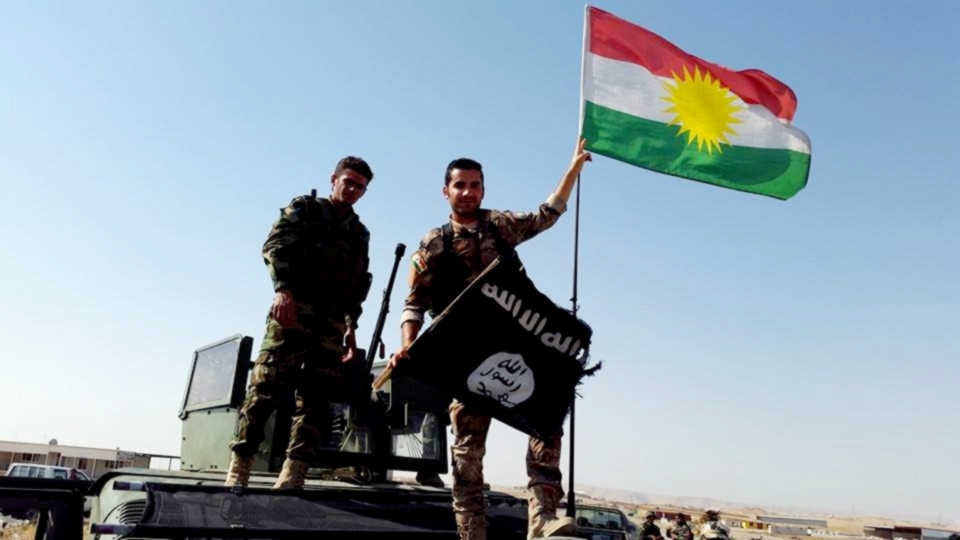 The British parliament recently passed an amendment to the counter terrorism and border security bill that entails broad powers for border guards to stop and search individuals without suspicion on the grounds of tackling "hostile state" activity.
It was aimed at criminalising travel to terrorist hotspots and the viewing of terrorist-linked material online; rightful measures which might prove too little, too late.
On the other hand, the Prevent strategy, a strand of the government's counter-terrorism strategy, has been under the spotlight for being inefficient in curbing terrorism and rampant radicalisation.
Several organisations, including influential Muslim groups, have criticised Prevent, claiming it spies on Muslims. Certain groups have perpetuated myths around Prevent, which has exacerbated and deepened the mistrust of Muslims towards the Home Office.
Labelling Prevent as a "toxic brand" was, if not all, largely based on assumptions. From 2017/2018, 7,318 were referred to the programme, of which 1,312 were for far-right extremism.
Since 2012 more than 1,200 people have been supported by Channel, a mentoring programme that is part of the Prevent strategy. Of the 394 people who received Channel support in 2017/18, 45% were referred for Islamist extremism and 44% for right-wing extremism.
Vulnerable young people, therefore, have been prevented from going down an extremist path and put back on the path to a normal, law-abiding life through debriefing and de-radicalisation programmes, which could have been more efficient if the Prevent strategy was fully enforced in its spirit.
And yet the failure of the implementation and strengthening of this strategy will be a scandal for the majority of the politicians, as well as those who act as apologists for the extremists.
Back to Begum though, it is absurd to divide ISIS returnees into "good" and "bad" fighters, or "mere housewives," when they all equally pose a substantial threat.
The fallout of this unnecessary outpouring of sympathy and compassion for terrorists and extremists could prove divisive, particularly when hundreds of other vulnerable young people are at the risk of being radicalised.
The confusion about how to handle Begum and other ISIS-brides is mostly due to the lack of laws and strategies which could have nipped Islamist extremism in the bud, and could have provided a legal remedy against those who were running hubs of fundamentalism and terrorism in the country, aiming to recruit jihadis for the terrorist organisations like Al-Qaeda and ISIS.
The world leadership may be set to rejoice and celebrate the end of the so-called caliphate, as ISIS is defending its last stronghold in Syria, but the poisonous ideology still exists.
Many defeated ISIS fighters are still dedicated to an extremist interpretation of Islam and willing to die and use violence against other people for their caliphate.
It would be naive to think that a death cult, which succeeded in drawing thousands of young people from the world into the hellhole of war, would not revive elsewhere.
They may re-surge and regroup where they find ideal breeding grounds. Meanwhile, Britain's "most prolific and dangerous extremist group", Al Muhajiron, is regenerating, following the release of several convicted terrorists from prison.
One can only hope that the British authorities do not allow these dangerous people to galvanise into action once again and recruit more people into their dangerous cause.
It is high time that the British authorities and communities joined forces against this menace of extremism to save their future generations from becoming radicalised, before it is too late.
Main Pic: The Times front page story of Shamima Begum, who left the UK to join ISIS and now wants to come back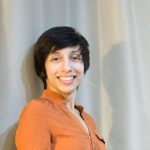 Khadija Khan is a journalist and commentator based in Germany. You can follow her on Twitter.